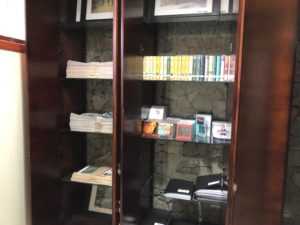 This space values the memory of the city of Canaã dos Carajás and the region, revealing past facts and weaving them into present dialogues and reflections. Its mission is to locate, rescue, classify, register, catalogue, preserve and advertise the memory of the city found in textual and visual documents (handwritten and printed), thus enabling the access to information through well-organized dossiers that may serve the needs of citizens.
Today the Culture House's Historical Collection has over 20 thousand registered pieces among photographs, interviews, documents, newspapers, pamphlets, and journals. The set of activities held by this sector go beyond the safeguard of documents. Among them stand out interviews with the pioneering founders of the city, the mapping of documents, audiovisual productions, and the promotion of cultural, touristic and historical tours. All this extensive content benefits students, researchers and residents, bringing local citizens closer to their city's history, a major social contribuition.
Opening hours: from Mondays to Fridays from 8 a.m. to noon and from 2 p.m. to 6 p.m. – Come visit us!